Meet Emma the standard poodle. Emma has supermodel looks and loves to dress up and show her model style. No matter what time of year it is, she has the right outfit and the right hairstyle.
Here is Emma showing off her long lean lines and her runway hairstyle.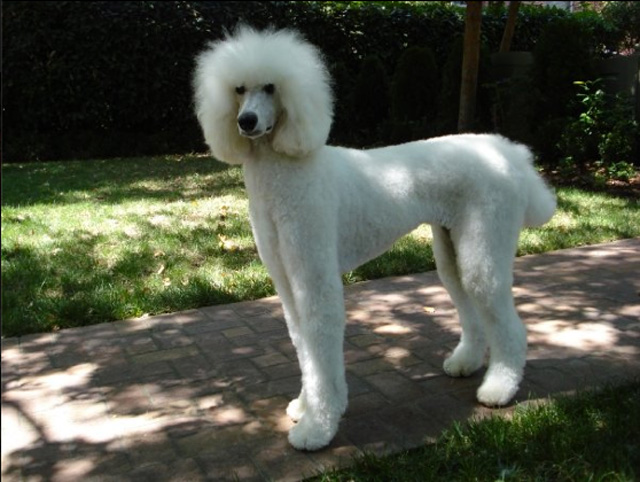 Today, Emma is on a photoshoot in this cool street.
Christmas Model
Emma loves Christmas time because she gets to sit on Father Christmas' knee. And best of all, she can tell him what she wants for Christmas.
Another thing Emma loves to do at Christmas is to make her own custom Christmas cards. This is another chance to dress up.
There must be a present in there for me somewhere.
Summer Poodle
Emma loves summertime because she can go swimming in the pool.
Also in summer, the grass in the shade is cool – just like Emma.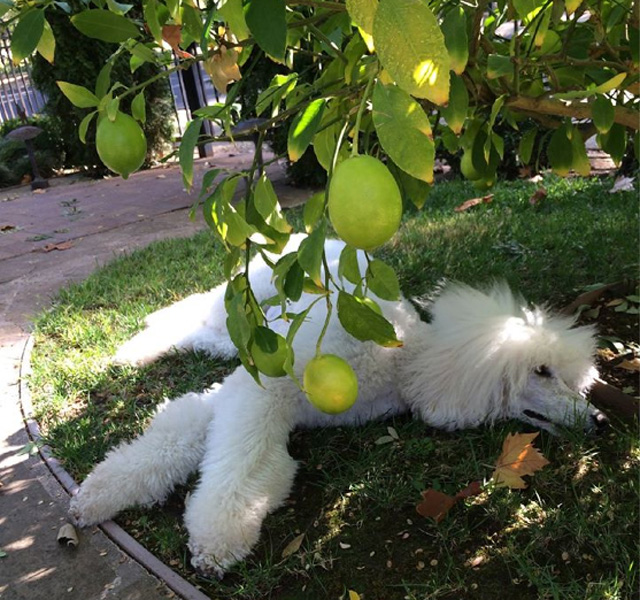 Inside the house, Emma loves to watch what's going on in the garden.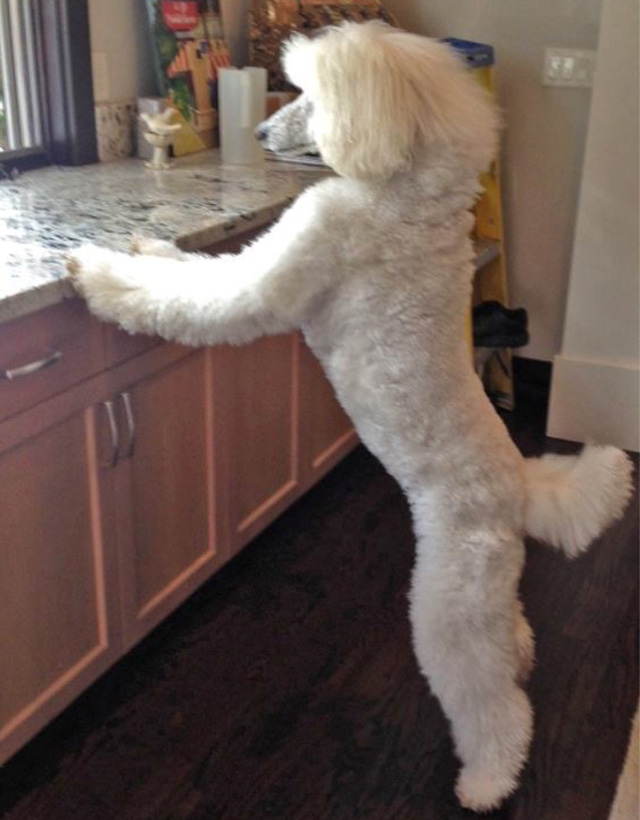 Outside the house, she loves to check what the squirrels are doing in the trees.
Superpoodle in the Kitchen at the Party
Emma loves to sit in the kitchen at parties with all the other girls.
This is Emma's rockstar hairstyle.
We just love Emma. What do you think of this supermodel?