If you like big dogs, the Mastiff is BIG. Solid, massive, in fact.  They have a short muzzle, compared to the size of their head.
I really like the silver coat, but they can also be shades of fawn, apricot, brindled or tiger. Here are some tips on grooming:
The smooth, short-haired coat is easy to groom. Brush with a firm bristle brush and wipe over with a piece of toweling or chamois for a gleaming finish. Bathe or dry shampoo when necessary. This breed is an average shedder.  dogbreedinfo.com
Being a big dog, they really need a lot of exercise, otherwise you can create a lazy dog, and then they can start packing on the weight, so you need to be active if you want to keep one (or more).
Mastiff Gallery
Check out the stunning color of this boy and the amazing solid handsome face structure..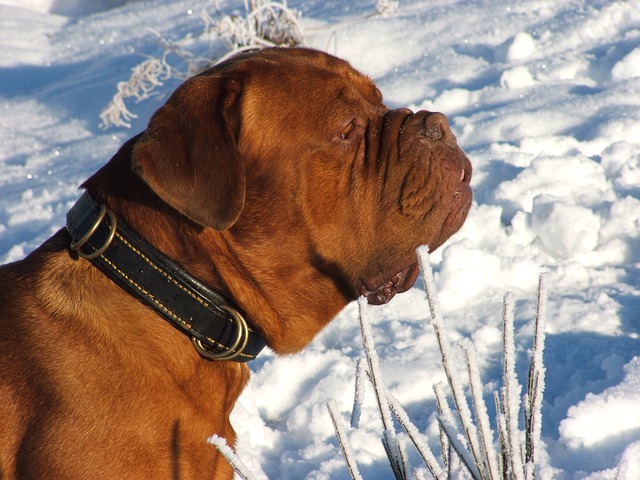 That isn't exactly camouflage, boyo. I don't think you are fooling anyone.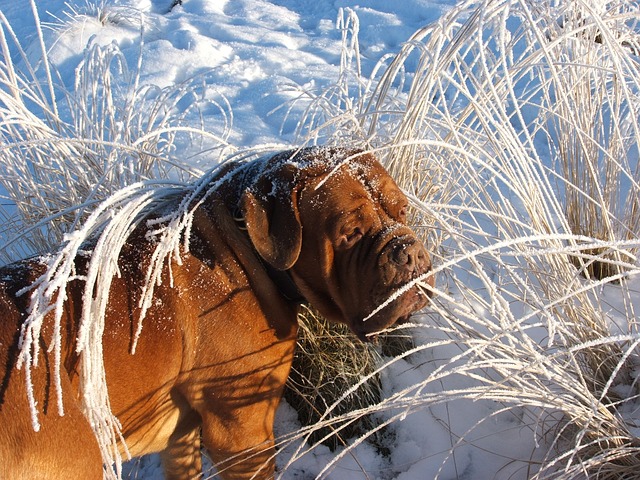 Next up, how do you get a Mastiff off your bed? A little bit differently than a terrier! After the jump, you will see.
[nextpagelink][/nextpagelink]