I have always loved Irish Setters because of the way they look, definitely stylish and such beautiful color. But then they would be themselves and they were really ditzy. Well, I suppose you can't have everything!
They can suffer from serious separation anxiety, as our weimaraner did, so be gentle with them. This can lead to health problems or to destructive tendencies. Hint – don't leave them with a bean-bag because it might be shredded when you get back, or there might be a hole in the wall next to the door that you last walked out of.
Nine Irish Setter Highlights
Here are three of the nine:
The high-energy, athletic Irish Setter needs room to run …
Irish Setters need lots of exercise and should be exercised twice a day …
Irish Setters need obedience training …
See the great list of highlights at Dogtime.
Beautiful Dog, Beautiful Friends
[youtube width="602″ height="350″ video_id="dcadHT4Fo_k"]
Irish Setter Style
Tall and sleek,always looking to get into mischief.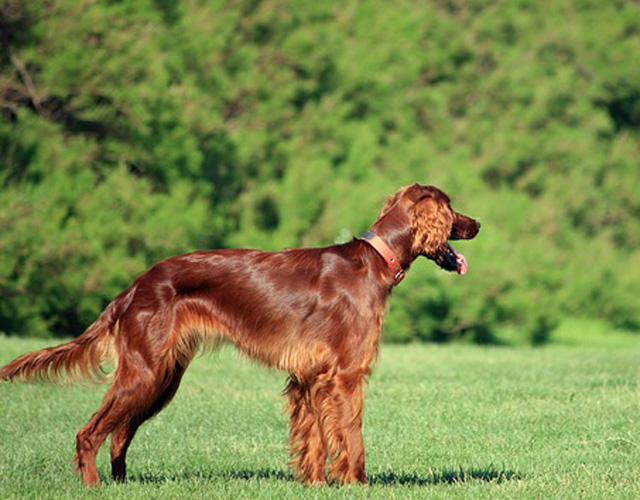 Irish Setters are curious. They want to know what is going on. They would rather mind your business than their own.