Traveling with your best friend, particularly when they are also your service dog can be a problem just from the standpoint of space allocation.
I've grown up with dogs, one went to Harvard classes with me and that one used to travel in my corvette. Unfortunately I don't have any photos of that but she used to sit in the passenger seat which got a lot of attention – Hannah was a 220 lb. Newfoundland who lived on my boat.
She was a rescue at 12 weeks of age – the family discovered their 8 year-old was allergic to dogs.
Obviously they were NOT true dog lovers since they gave up the dog instead of the kid.
Many decades later I need help walking and Great Danes were a good match so we bought two GD puppies, one for my partner. I always try to get puppies in two's so they can wear each other out instead of me.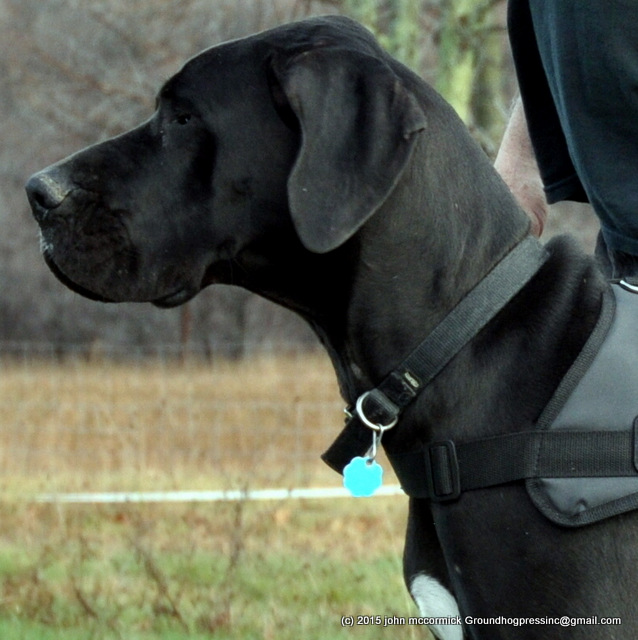 But while a Great Dane is the perfect height to provide walking support, they do take up quite a bit of space so after several weeks working out the problem between us we worked out a topographical solution which I wanted to share with other Great Dane owners.
Sorry to say this doesn't work for other breeds but a friend who raises Irish Wolfhounds is working with me to develop the standard for that breed.
So, here is how to fold your Great Dane for travel.