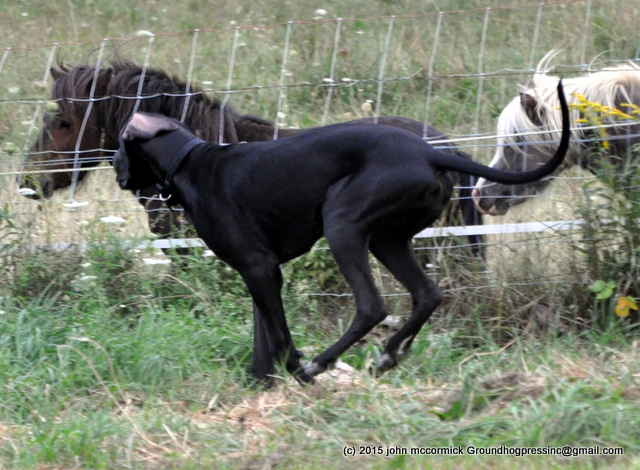 Highland Ranch Sanctuary (covered in our autobiography, "Sheep in the Rafters") was located near Punxsutawney, PA, the world's most famous small town, at least on February 2 – each Groundhog Day.
We had always rescued dogs and, since we now had 30 acres and 3 barns, pets which are normally too large to adopt including miniature horses.
We had Bouvier des Flandres left over from our closed kennel and they did a great job herding the endangered St. Jacob Sheep, but we also had two Great Danes which are shown here running beside the adult horses which are actually shorter than the dogs – which are still only puppies in this photo. Miniature horses are shorter than ponies and this isn't a trick photo.